About Us
---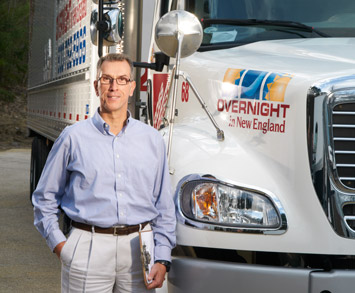 Stephen E. Brown
Whatever You Need,
Whenever You Need It.
As the President of Ross Express, I am truly proud of our accomplishments and ability to keep pace with the changes in the industry over the years. Our founders started this company back in 1947 with one truck and a company philosophy that I still follow to this day. For 76 years, the Ross Express philosophy that has guided us to our continued success has been:
"Deliver the highest standard of service in the transportation industry, complemented with a fierce commitment to the highest standards of excellence in customer satisfaction, personal growth, respect for all staff, and continuous improvement in all areas of the business."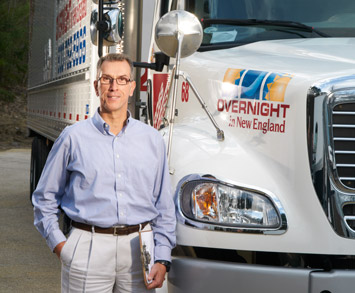 Stephen E. Brown
Our delivery services hold a 99% on time delivery record while keeping affordable rates. With Ross Logistics, we can expand our delivery services beyond our direct service area. We not only ship all over the United States, but also to parts of Canada and Puerto Rico. When you team up with us, we serve each and every single customer as if we are their transportation department, which has lead to many long lasting relationships and a trust that is irreplaceable.
If you're looking for worry-free pickup, delivery, distribution, assembly, consolidation and more, for a price which may well be less than what you're paying now, Ross Express is your clear answer. I'm confident that you'll agree we're the finest Less-than-Truck Load (LTL) freight company in the Northeast and want to extend a warm thank you for considering us as your shipping company.
Stephen E. Brown, President
---
Ross Express Brochure
Great Events of 1947