Ross Logistics
---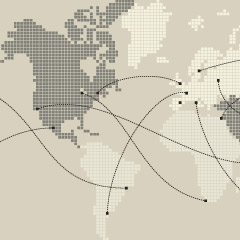 What is Ross Logistics?
Ross Logistics, a division of Ross Express, is a full brokerage operation providing on time delivery service to and from the Continental United States, Eastern Canada and beyond.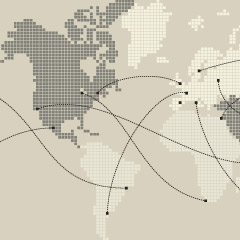 Why Would I Need To Use Ross Logistics?
Ross Logistics should be your go to source when you need cost-effective transportation on shipments beyond our direct service area.
Can Ross Logistics Provide Me Service Through All Phases Of My Supply Chain Needs?
Yes, we cover such aspects as domestic LTL, volume rates, truckload coverage, over-seas container shipping port-to-port, time-sensitive needs, after-hours deliveries, and Intermodal service with direct access to all major rail lines. We also provide consolidation and distribution at each terminal.
Where is Ross Logistics Based?
The logistics division operates from the company's corporate headquarters in Boscawen, New Hampshire.
What Areas Does The Ross Logistics Division Cover?
We offer dependable price competitive service to Delaware, Maryland, New York, New Jersey and Pennsylvania. In addition, we have connections to partner carriers from coast-to-coast, as well as Canada and Puerto Rico.
Do I Have To Be A "Regular" Customer In Order To Have Access To The Services Ross Logistics Offers?
No, whether you are a periodic shipper or a multi-order daily operation, we strive to not only meet your expectations, but surpass them each and every time. We want to be your one-stop shop for all your transportation needs!
If I Am Interested In Ross Logistics, Who Do I Contact?
If you would like more details about the programs or rates we offer, please call Tom Shattuck at 800-762-5966 X 1127 or email rosslogistics@rossexpress.com