Overnight in New England
---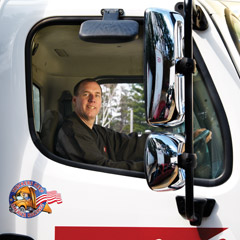 The Ross Express Advantage
Ross Express has been servicing the transportation needs of the Northeast for 76 years. So, it's safe to say that we know the Northeast, and more importantly, we know our customers. This family owned and operated business offers direct overnight delivery without interline service to all 6 New England states with reliable second day service to Cape Cod and the Islands. Whether you're a first time customer or a "regular", Ross Express is committed to exceeding your expectations at every turn.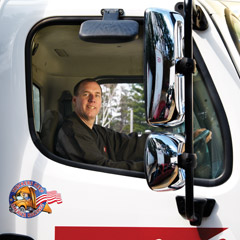 The Advantage Of Working With Ross Is That We Provide:
A 98.9% on-time delivery service record
A peace of mind knowing that your product will arrive to your own customers in the same condition as when it left your dock with a claim ratio of .12%
Clean modern equipment designed to cut harmful emissions and drastically reduce the "carbon footprint" left on the environment
Regular daily assigned route drivers that are familiar with your business and your individual service requirements
TSA and Hazardous materials certified
The Ross Logistics Division that will provide service out of our direct service area
Next day delivery service throughout New England. Only Cape Cod and Islands excluded.
Your Fleet Awaits
With 189 highly trained professional drivers, and over 100 support staff, we respond to your needs as if they were our own – quickly, accurately, and reliably. All of our tractor trailers are equipped for every type of shipment, and our secure terminal locations provide heated indoor storage and a full complement of freight handling equipment. Our tractors are late model Freightliners and Sterlings equipped with two way communication. Our trailers are outfitted with:
GPS tracking
Brace Bars
Nylon-webbed security straps
Hydraulic pallet jacks
Logistics posts