Ross Express Participates in NH Office of Highway Safety Awareness Campaign.
---
February 6, 2020
The mission of the State of New Hampshire Office of Highway Safety (NHOHS) is to execute, under the direction of the Governor, the development and implementation of a statewide highway safety programs designated to reduce traffic crashes and the resulting deaths, injuries, economic losses and property damage on the roadways in the State of New Hampshire.
Ross Express has been featured in their latest ad about sharing the road with commercial vehicles.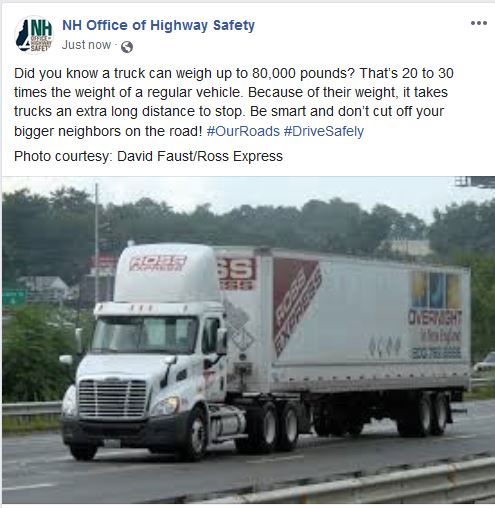 For more information about the NHOHS, please visit their Facebook page.